Ray E. Dunn
Attorney and Counselor at Law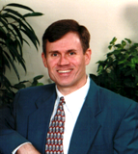 Download VCard
T: 512.789.9989

Office P.O. Box 342162
Austin, Texas 78734-0037
USA
Bio
Almost six years. It was almost six years before I lost my first case.
All
cases prior to that I had gotten dismissed.
But even that first loss I ended up winning it on appeal for the client. I have enjoyed the practice of law since becoming licensed in 1997. To date, I have won the vast majority of all my trials. To date, I continue to get the vast majority of all my clients' cases dismissed without going to trial.
Importantly, recognize that the average, criminal defense attorney does not even come close to 30% trial wins. In comparison, my results are stellar!
Rarely my clients suffer convictions. Rarely my clients do any jail time, at all.
All the above information is verifiable.
Please carefully note that many other attorneys will shy away from talking with you about their records -- especially their trial records. Many will discuss with you "possibilities," making "deals" with the government, and generally discourage you from fully pursuing your rights, including trial. That approach generally guarantees that the best deals will not be available to you, and your legal rights will not be fully protected. Please be very wary of other attorneys who will not readily discuss their records at all with you, or in unspecific terms. I will; and proudly so.
Furthermore, you NEVER will see me walk into a prosecutors' office, have a prosecutor dictate to me what the deal is, and then come back to you to "sell" you their deal (more or less becoming the government's representative, not yours). Some of you already may have experienced this with another attorney's "representation."
I WILL honestly assess, and discuss with you the pros and cons of various approaches toward a resolution of your case. I WILL listen to your version of events, interview witnesses who support your version, get all available government evidence, and then do a full investigation of all facts and applicable law. If a deal is what you desire, I also will discuss with you the pros and cons of various deals to consider, and their legal ramifications.
At the end of the day, you ultimately decide what is acceptable to you to resolve your case. Unlike others, I never will put pressure on you to choose any option over another.
My
pretrial
legal fees are competitive. My legal fees for
trial
are extremely low in comparison to others. I do this for a number of reasons. Primarily, I want trial --
IF one is necessary
-- to be an affordable and viable option for you. Secondarily, it often happens that the best resolutions of cases occur at the trial phase.
Thirdly, this often comes as a shock to people but, some attorneys actually are afraid to go to trial. As a result, those who are afraid will, both directly and indirectly, encourage clients not to pursue trial. One example of an indirect influence upon clients not to pursue trial could be an unaffordable trial fee. I, personally, am not afraid of trial. In fact, I love going to trial. Because I perform well at trial; and, overall, get great results for my clients at trial.
Having stated all the above, please do not get the impression that if you contract with me that it then turns into a "mad dash" to go to trial. I very much realize that some clients are just as afraid of trial as some lawyers are. My first objective, after gathering and discerning all evidence, is to find a way to crush the government's case against you
without
going to trial. My strong abilities at this phase of the legal process were fundamental to my 100% success rate at
total
dismissals during the first six years of my legal practice, and the vast majority of dismissals and acquittals thereafter.
Because of my record; my performance at both hearings and trials; plus my reputation among prosecutors (who know my record, and that my client is not bluffing when the case gets set for trial); at the
start
of cases I often get approached by prosecutors with great offers that surprise my clients. You always are free to accept one of these pretrial offers, if you choose.
I look forward to meeting you! I also look forward to getting you successfully through the legal system.
Contact me right now for truthful, ethical, aggressive, professional, and intelligent representation.
Jurisdictions Admitted to Practice
Texas, 1997
Professional & Bar Association Memberships
State Bar of Texas
Membership No. 24002022 Member Since: 1997